Web Design
Kuwait
Custom Website Design

Your website design sets you apart. Our creative designers create stunning designs for online presence or feature-rich websites.

Web App Interface Design

We gain design inspiration from our clients as well as from what the end user wants from the product. This guarantees that the designs are very engaging and functional.

Landing Page Design

Web Page Design for the Landing Pages that get a lot of attention. Innovative, unique, and attention-grabbing designs.

Responsive Web Design

An Interactive & Responsive Design for feature-rich web app design to offer an intuitive & user-friendly experience.

Corporate Mobile App Design

Highly skilled designers for your corporate mobile apps at CliqTechno, the best web design company in Kuwait for stunning mobile apps.

Corporate UI/UX Design

Each interface with utmost care is created by our designers who flawlessly handle the entire process.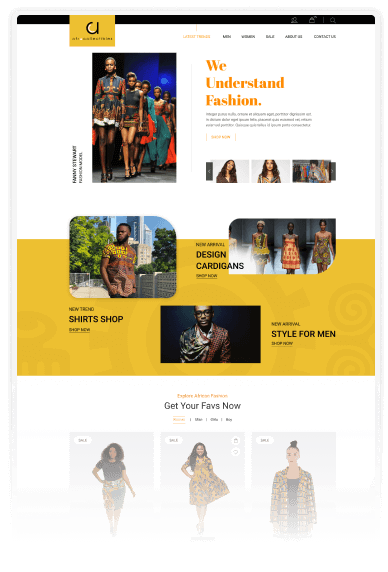 Web Design Company

in Kuwait
Why Choose Cliq For
App and Website Design
Our Approach to
UI UX Design Services
The professional designers at Cliqtechno is familiar with the concepts of a brand logo and corporate identity, and they have a knack for designing such matters. Our Professional Web Design Services have helped several brands to make their mark on the industry.
Certified Dedicated Resources Used
Custom Designing Development
Timely Delivery
High-Quality UI/UX Graphic Design Models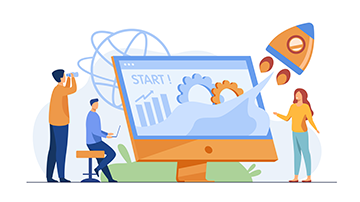 Start
Starting off, brainstorm and structure your idea into a high-level list of features. Giving the perfect start to the design of your project.
Analysis of Competitors
Project Vision
Marketing Research
Designing Risks Identification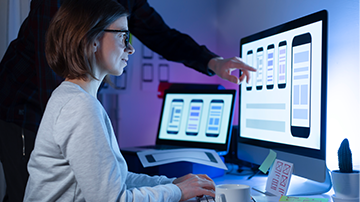 Research
Research is the essential part of a design to systematically cater to all their needs make such attractive prototype designs for your project that too as per your needs
User Demographics
Defining User Goals
Defining Project Challenges
Forming Hypothesis Defining Metrics
Empathize
Great design that is actually about having your project's creative process that aligns with an overarching strategy and differentiates according to business needs.
User Personas
User Scenarios
User Testing
User Experience Map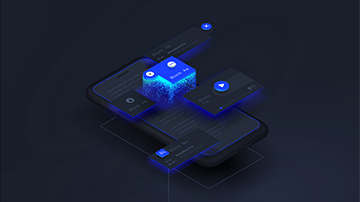 Create
The creating part of building the given idea into shape comes where we create the designs as per business requirements by choosing the latest tools.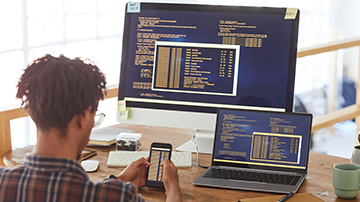 Test
Our team thoroughly goes through the design of each page and makes sure everything works as required through various testing methods
Usability Test
Review Metrics
Track Usage
Inform next iteration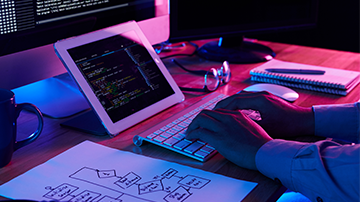 Develop
Now, this is the stage where everything has been decided thoroughly as per clients' needs and thus developing the design of the project starts.
Usability Tests
Review metrics
Cliq Techno is rated 4.9 / 5 average from 12 reviews on Clutch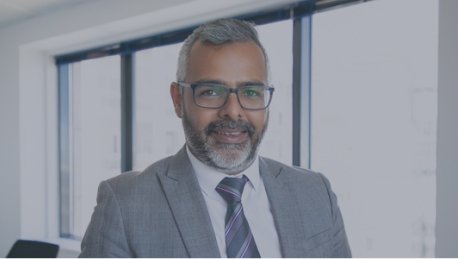 My only wish was to develop a mobile app that works in the best manner. Cliqtechno helped me achieved my goal! Mobile app developers of Cliqtechno have the knack to create an app that became a competitive edge for my business.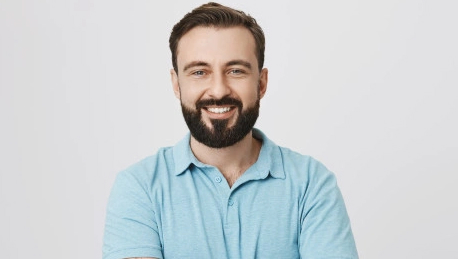 I was in the search of the best mobile app developers, and then I got to know about Cliqtechno: their mobile app developers are top-notch. They kept me posted about my project's updates regularly.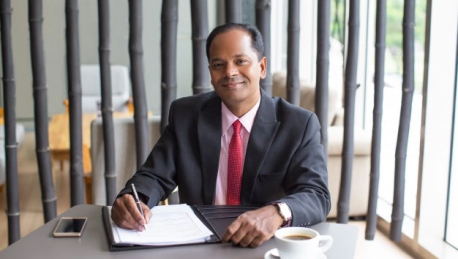 I approached Cliqtechno for website development, trust me they provided the best services and helped with the regular updates! I never faced any issue regarding time. Also, they happily welcomed my suggestions.
Request a
Quote
Reach Us
Habib Almunawer street, Al Daloum complex, office no. 14-15, Farwania Kuwait